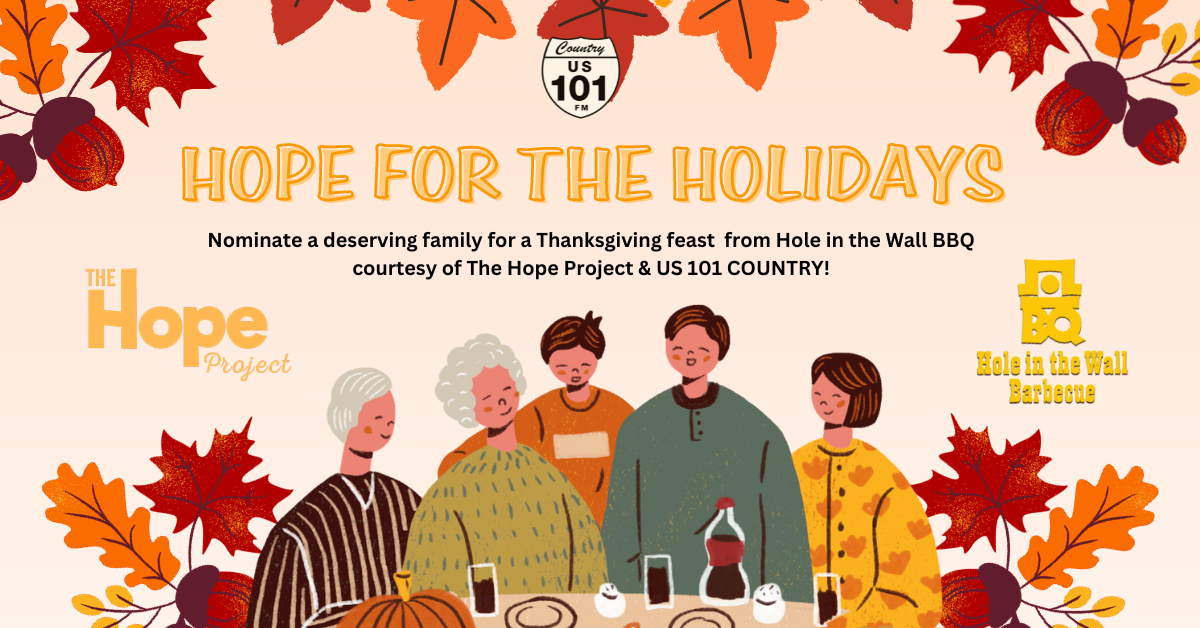 The Holidays are here – and together with The Hope Project and Hole in the Wall BBQ – we can make them a little happier – and healthier!
Know a deserving, local family that could use some assistance – or deserves some special recognition?   Enter them in our  HOPE for the HOLIDAY program – and they could receive a complete Thankgiving dinner from Hole in the Wall BBQ!  The meal basket will include:
Slow Smoked Turkey 16-18 Pounds
Mashed Potatoes and Gravy
Dressing
Green Beans
Candied Yams
Cranberry Sauce
Dinner Rolls
Corn Muffins
Pumpkin Pie
Wow – our mouths are watering!   Meals will be available for PICK UP at Hole in the Wall's Springfield location: 1807 Olympic Street
We can't wait to hear your stories – and to join together to spread some HOPE across Western Oregon.  Complete the form below at enter and THANK YOU for your care and concern for other in our community – just another reason that we're grateful for you U-Crew!