Val Steele has your chance at $1380 Thursday at 4:10pm!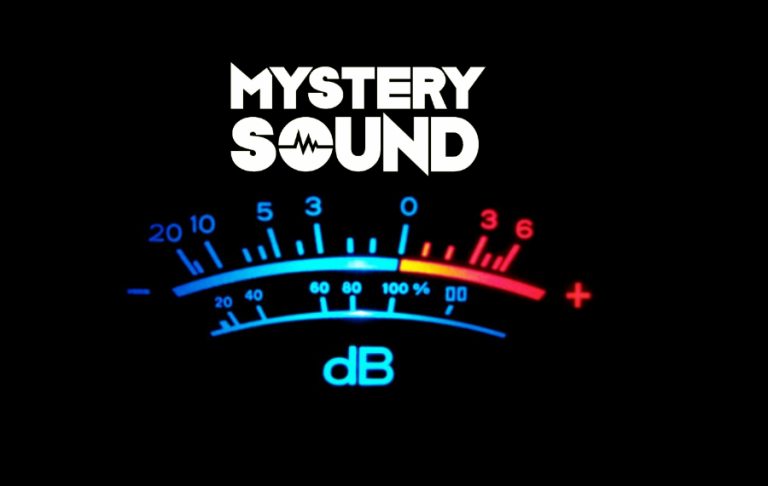 Contact them today for all of your home lending needs at (541)854-6050 or stop by the office, 1700 Valley river Drive-
NMLS#174457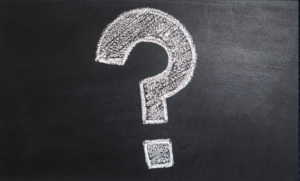 Listen every weekday at 4:10 for a chance to play!
MYSTERY SOUND so listen to the sound as much as you need to – and get ready to play every afternoon at 4:10- be the first to correctly identify the sound and the cash jackpot is yours!
We'll take one contestant every day and either add $$$ to the jackpot – or give away the hot county cash!  New Clues every Friday on US 101!
Clues:
#1: Smaller than an Air Fryer
#2 Can be used alone or with friends
#3 Not sharp but not smooth
#4 Usually used inside
#5 They're a safer bet
#6 NOT heavy
#7 Fun for young and old
#8 NOT normally found in the kitchen
#9 What a light weight!
#10 No Shaking required
#11 Always hanging around
#12 No metal or wood
#13 Good eye hand coordination
#14 It's recreational
#15 PAY ATTENTION to this past weeks guesses – they've got us headed in the right direction!
#16 Couldn't have happened before 1955
#17 It feels like it sounds
#18 Some people keep score
#19 It's NOT the real deal
#20 Start 'em young!
#21:It takes both hands!
#22: it's sticky to some things
#23 You can do it with your eyes closed
#24 Don't get dizzy
Incorrect guesses:
Wednesday 6/7  A velcro cord organizer
Tuesday 6/6 Putting something in a paper bag
Monday 6/5 Squirting a squirt gun
Friday 6/2  A hula hoop
Thursday 6/1 Toy hand-cuffs jingling
Wednesday 5/31 Rubbing the soft sides of velcro together
Tuesday 5/30 Pulling a vvelcro ball off a velcro dart board
Monday 5/29 NO GUESS HAPPY MEMORIAL DAY
Friday 5/26 An ice machine dispensing ice 
Thursday 5/25   Playing  catch with velcro paddles
Wednesday 5/24 Rolling a tennis ball between two velcro paddles
Tuesday 5/23 Playing Bananagrams (2nd guess)
Monday 5/22 Rolling a velcro ball on a velcro dart board
Friday 5/19  Using your hands to mix up the puzzle pieces in a box
Thursday 5/18 Playing Jack (2nd time guesed) 
Wednesday 5/17 Casting a fishing rod 
Tuesday 5/16  Pulling a velcro ball off a velcro paddle (2nd day!)
Monday 5/15 Pulling a velcro ball off a velcro paddle 
Friday 5/12  Marbles being rubbed in your hands
Thursday 5/11 velcro ball being rubbed against a dart board
Tuesday 5/10 Beads rolling in your hand
Monday 5/9 beads on abacus
Friday 5/5  Rolling dice in hand
Thursday 5/4 Building a paper airplane
Wednesday 5/3 A telegraph machine
Tuesday 5/2 Shaking dice
Monday 5/1 Shuffling a deck of cards Friday 4/28   A Slinky Thursday 4/27   Shuffling cards Wednesday 4/26  Shuffling cards
Tuesday 4/25 Using magnetic bingo wand to pick up bingo chips 
Monday 4/24 Dumping a puzzle out on to a table
Friday 4/21 Throwing Pick up sticks on to a table
Thursday 4/20 Pullling scrabble tiles out of a bag
Wednesday 4/19 Running your hands along the branch of an artificial Christmas Tree
Tuesday 4/18   Rubbing two Yatzhee bonus chips together between your fingers
Monday 4/17  Rubbing two poker chips together
Friday 4/14 Dropping yatzhee bonusc chips on to a table
Thursday 4/13  Rubbing a ping pong ball
Wednesday 4/12  Running your hands along the pegs of a dart board
Tuesday 4/11  Opening a breath mint
BONUS:  Playing with a magnetic fishing game
Monday 4/10 Playing Yahtzee (2nd guess)
Friday 4/7   Picking out a peg while playing Battleship
Thursday 4/6  A wind-up car
Wednesday 4/5 Playing Pick Up Sticks
Tuesday  4/4 Digging through legos
Monday 4/3  Hail!
Friday 3/31 Opening and closing vertical blinds
Thursday 3/30 Rewinding a video or cassette tape with a pencil
Wednesday 3/29 Playing with a video game joy stick
Tuesday 3/28  Playing Banana-gram
Monday 3/27 Playing "Don't Spill the Beans"
Friday 3/24 Playing video games
Thursdsay 3/23  Putting up scaffolding
Wednesday 3.22  Putting together a jigssaw puzzle
Tuesday 3/21 Radio Static
Monday 3/20 Squirting a squirt gun
Friday 3/17 A card shuffling machine
Thursday 316 Playing electronic darts
Wednesday 3/15 Squeezing a hackie sack
Tuesday 3/14 A beaded door curtain
Monday 3/13 Trying to tune in a transistor radio
Friday 3/10 A hula hoop
Thursday 3/9  A rock tumbler
Wednesday 3/8 Pouring rice in to a rice cooker
Tuesday 3/7 Dumping legos on to the floor
Monday 3/6 Shuffling poker chipts (2nd time guessed)
Friday 3/3 NO CONTEST
Thursday 3/2 NO CONTEST
Wednesday 3/1  A solar-powered dashboard hula doll
Tuesday 2/28 Playing Bop It
Monday 2/27 Dropping poker chips in your hand
Friday 2/24 Spinning the spinner on a twister board
Thursday 2/23 Spinning a coin
Wednesday 2/22 candy falling out of a pinata!
Tuesday 2/21  Filing Mail (collating)
Monday 2/20 A washing machine
Friday 2/17  Stringing up lights
Thursday 2/16 A charm bracelet jangling
Wednesday 2/15 Crinkling TIn Foil
Tuesday 2/14 Playing with a Barrel of Monkeys (the game)
Monday 2/13 Water shooting out of a shower head
Friday 2/10 Turning over a rain stick (musical instrument)
Thursday 2/9  Shaking the jacks (from the game)
Wednesday 2/8 An A/C unit runing
Tuesday 2/7 Pouring coins into a coin counting machine
Monday 2/6 A Bill counting machine
Friday 2/3 Pouring marbles into a jar
Thursday 2/2 Shaking a etch a sketch to clear it
Wednesday 2/1 Shaking a bag of checkers
Tuesday 1/31 Dumping a bag of small rocks on a hard counter / surface
Monday 1/30 Running through sprinklers
Friday 1/27 Fizz from a beer
Thursday 1/26 Beer Pong ball spinning in a Red Solo Cup
Wednesday 1/25 Bingo balls rolling in a Bingo cage
Tuesday 1/24 Playing with dominos
Monday 1/23 Charms on a bracelet jingling
Friday 1/20 A Kalidoscope (repeat guess)
Thursday 1/19 A manual hand mixer
Wednesday 1/18 An Uno Attack Game
Tuesday 1/17  Shaking Dice
Monday 1/16 Shaking scrabble tiles in a bag
Friday 1/13 A needle skipping at the end of  a reccord
Thursday 1/12  Electrical wires sparking
Wednesday 1/11 A Shake Weight!
Tuesday 1/10 An Electric Can Opener
Monday 1/9 Playing with/ turning a kalidoscope
Friday 1/6 Shuffling playing cards
Thursdasy 1/5 Eating pop rocks
Wednesday 1/4 Popping a confetti "popper"
Tuesday 1/3 Playing with / Sweeping up broken glass
Monday 1/2 NO CONTEST Happy New Year!
Friday 12/30 Slurping the bottom of a drink through a straw
Thursday 12/29 Opening a champagne bottle
Wednesday 12/28  Dropping poker chips
Tuesday 12/27  Using a hand held pencil sharpener
Monday 12/26 NO CONTEST MERRY CHRISTMAS
Friday 12/23 A waffle iron sizzling
Thursdasy 12/22 Stirring a drink with ice with a metal straw
Wednesday 12/21 Jangling your keys
Tuesday 12/20 Grinding coffee beans ina coffee  grinder
Monday 12/19 Shaking/Popping popcorn in a pot on the stovetop
Friday 12/16 Shaking earrings in your hand
Thursday 12/15 Money being run through a money counting machine
Wednesday 12/14 Wrapping a present in cellophane
Tuesday 12/13 Shaking ice in a cocktail shaker
Monday 12/12 Using a blender on liquid mode
Friday 12/9 Shaking a salt & pepper shaker
Thursdsay 12/8 Slurping a liquid in your mouth
Wednesday 12/7  Pouring popcorn kernals into a pop corn maker
Tuesday 12/6  Shaking a package of Christmas Light fuses
Monday 12/5 Bacon being fried on a pan
Friday 12/2 Shaking Poker chips in hand
Thursday 12/1 Cash Register paper coming out of register
Wednesday 11/30 A printer coallating papers
Tuesday 11/29 Rolling & unrolling measuring tape
Monday  11/28 Playing with Mardi Gras beads
Friday 11/25 No Contest today
Thursday 11/24 HAPPY THANKSGIVING No Contest today
Wednesday 11/23 Going through Christmas ornaments
Tuesday 11/22 Untangling Christmas Lights
Monday 11/21  Putting tinsel on a christmas tree
What was the sound????
It was SQUIRTING HAND SANITIZER DIRECTLY ON TO AN ACTION FIGURE TO CLEAN IT
Congrats to Kaylee in Junction CIty for winning the record breaking $1790 jackpot!