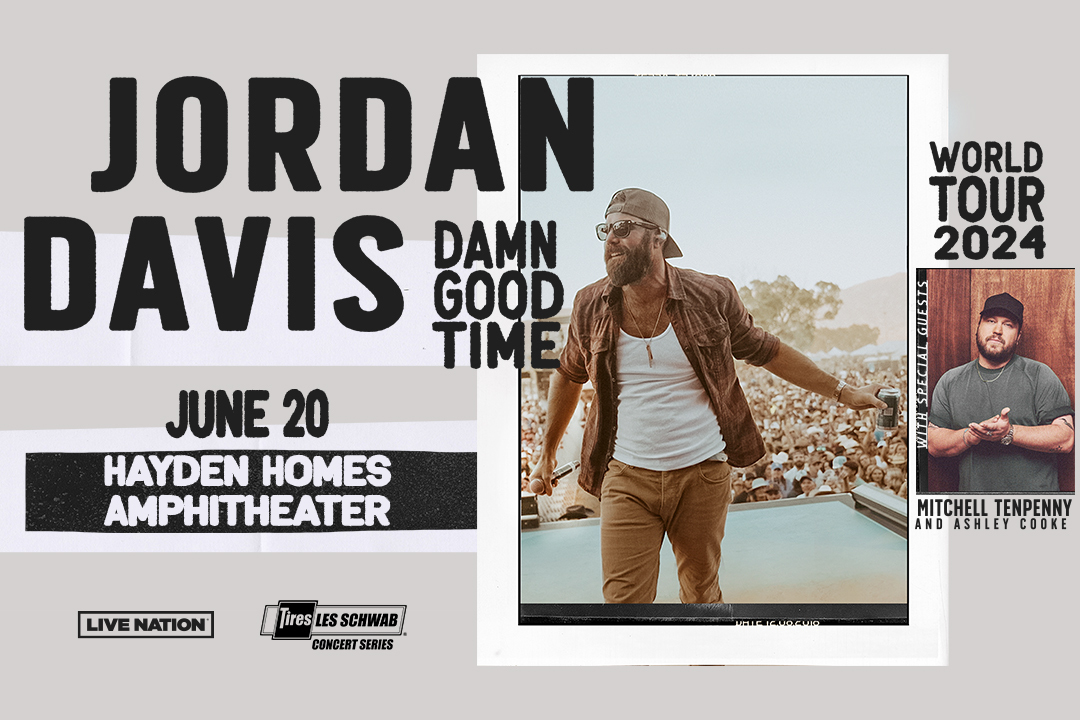 TAKE it from US!!!  This is gonna be a DAMN GOOD TIME!
JUST ANNOUNCED – JORDAN DAVIS – THE DAMN GOOD TIME TOUR – with special guests Mitchell Tenpenny and Ashley Cooke- hits Hayden  Homes Amphitheater in Bend on Thurday, June 20, 2024.   Tickets for this all-ages show are on sale now – but the winnings not done!
Listen all week for the daily Jordan Davis Double Play – here US play to of his hits back to back and caller #10 at 541-284-1101 will instantly win tickets to the show!
TICKETS ON SALE  >>> HERE <<<