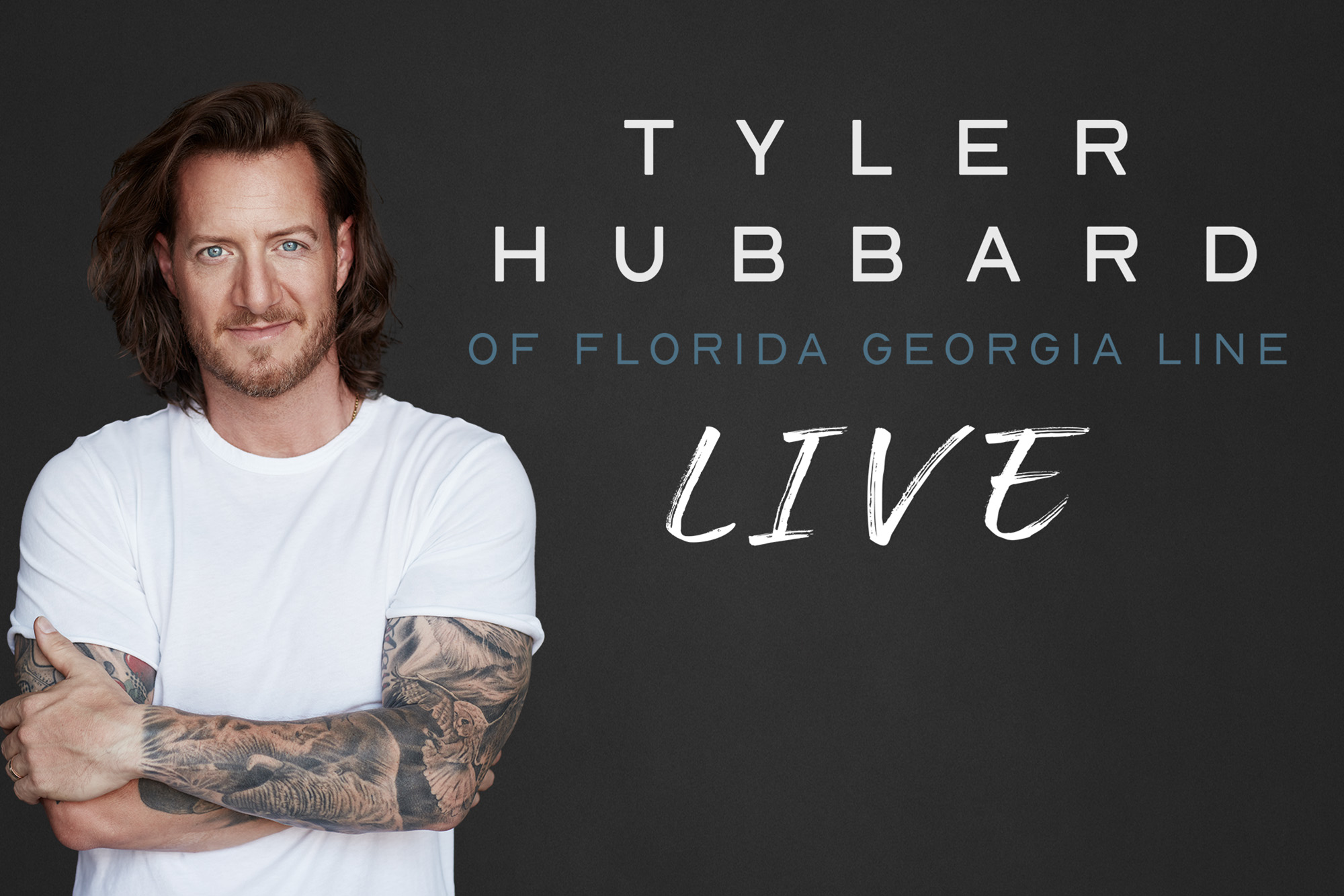 TYLER HUBBARD  is on a roll – and he's doing it solo!   US 101 is proud to welcome the Hot Country Hit maker and Alana Springsteen to McMenamins Crystal Ballroom on September 12th and we know you want in U-Crew!  So here's how to win with US 101's DANCIN IN THE COUNTRY Giveaway:
MUST BE 21+ TO ENTER- this is a 21+ show
GET IN ON THE TEXT:   We'll have a  new text code everyday – so the more you listen the more opportunities you'll have to win!   Here's an ONLINE FREEBIE to get you started – text HOME to (541) 284-1101 and you're entered!  We'll find our final text winner on Tuesday, September 5th!
WANT THE CHANCE TO WIN EVERY DAY?   Get in on the US 101 socials – here's how!
1)  Post a short video (post reel or story) of you, or you and a friend, "Dancin" to your #1 for Hot Country US 101 – they don't have to be long – or cherographed – we just want to see you having fun with US!
2) Make sure you're following US 101 on the social media platform you're posting to
3)  Make sure to tag US 101 COUNTRY in your post so we see em!   Here's wherer to find US:   INSTAGRAM // FACEBOOK // TWITTERX
Follow TYLER HUBBARD on FACEBOOK –– INSTAGRAM  ––  TWITTERX
More about TYLER HUBBARD:  With 20 No.1 singles on country radio, countless awards, and sold-out tours, Tyler Hubbard has already had a remarkable career as a songwriter and as one half of multi-platinum duo Florida Georgia Line. Hubbard has now stepped out on his own and Billboard claims "Hubbard's solo career keeps building," with the release of his debut solo album, Tyler Hubbard. The album, released earlier this year, features Hubbard's hit debut solo single "5 Foot 9," which hit No. 1 at radio, was certified Platinum by the RIAA, and has almost 385M global streams. It also features Hubbard's current single, "Dancin' In The Country," which already has over 115M global streams and is Top 5 at Country radio. The song has already hit No. 1 on the Canadian Country Radio Chart (3 weeks), SXM's The Highway, and the MusicRow chart. Hubbard has made several television appearances as a solo artist, most recently at theCMT Music Awards, and also on Good Morning America, The Tonight Show Starring Jimmy Fallon and Today. Hubbard is continuing to write, record and tour the country at fairs and festivals throughout the summer. Since releasing his first single, Hubbard has released a dozen music videos which can be seen HERE.
More about CRYSTAL BALLROOM:  The historic Crystal Ballroom — now over a century old — is one of those rare concert halls that can point to a proud, diverse history while also laying claim to an ongoing musical legacy. Every time you enter this majestic ballroom, let your imagination sense the tremors resonating from a century's worth of gatherings, and realize that you are joining a thriving, generations-long procession of show-goers. 1332 W. Burnside / Portland OR 97209 / (503) 225-0047