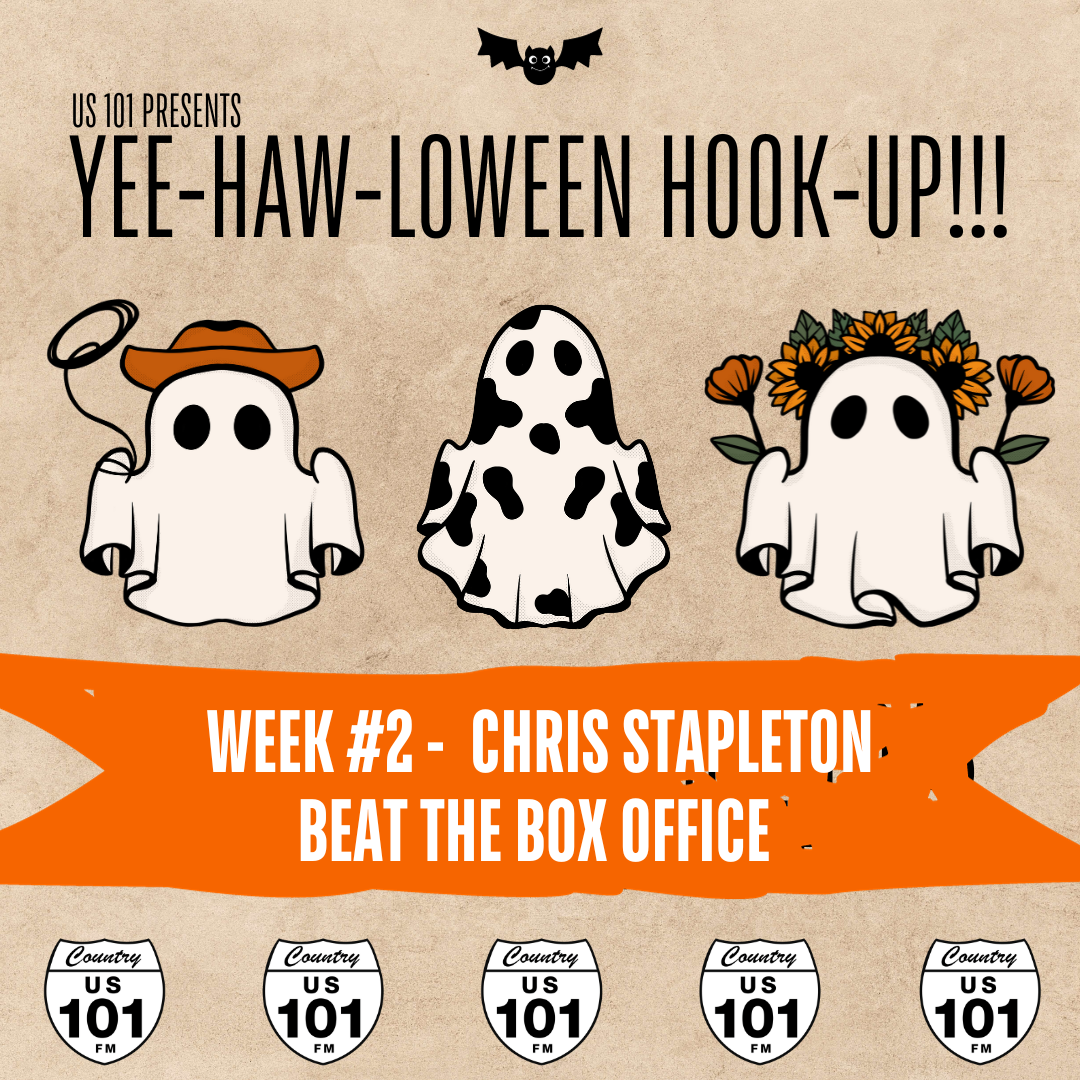 WEEK TWO of YEE HALLOWEEN is getting you in to CHRIS STAPLETON's ALL-AMERICAN ROADSHOW TOUR at RV INN STYLE RESORTS AMPHITHEATER 7/26/24 BEFORE they go on sale this Friday at 10am!!! 
Listen for US 101's SPOOKY SOUNDER to play during your workday – because when it does Caller #10 at 541-284-1101 will instantly win a pair of tickets to the party on Friday, July 26, 2024 when Chris brings his ALL-AMERICAN ROAD SHOW Tour – with special guests Allen Stone & Nikki Lane!  Tickets for this all-ages show are on sale Friday 11/3/23 at 10am  >>> HERE <<<
More on CHRIS STAPLETON:   Country crooner Chris Stapleton's legacy reaches far beyond Nashville's city limits. Having penned songs for the likes of Adele, Sheryl Crow, and Alison Krauss, there's a slim chance that you've not heard a tune created by the prolific songwriter. In 2015, the stetson-toting country gentleman stepped from out of the shadows with Traveller. In 2017 he released From A Room: Volume 1, followed later in the year with Volume 2 . Don't miss Stapleton live in 2024 as he celebrates his three Grammy wins including Best Country Album, adding an extensive list of new dates to his All-American Road Show!  Shying away from gimmicks, Stapleton puts on one heck of a live show by keeping things simple and keeping the spotlight on the music. The outlaw performer often plays together with his wife, and their harmonious yet stripped back set has been described as haunting, raw and spiritual. There are no fist pumps or party anthems here, just good old-fashioned southern music that would make Johnny Cash proud.
Here's wherer to find US:   INSTAGRAM // FACEBOOK // TWITTERX
And we can't forget CHRIS's INCREDIBLE performance of the National Anthem!!!